Sovrano Ordine di San Giovanni di Gerusalemme
Sovereign Order of Saint John of Jerusalem *World Confederation* (Knights of Cyprus - Rhodes - Malta - St. Petesburg)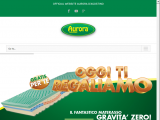 Erogatori d'acqua
Vendita e distribuzione di erogatori d'acqua professionali per qualsiasi esigenza. La ditta Aurora D'Agostino offre inoltre assistenza su misura per riparazioni tecniche in tutta Italia. Oltre agli erogatori, disponibili in catalogo anche altri elettrodomestici dedicati alla salute e al benessere (robot da cucina, materassi, doghe, ecc).

Noleggio autista, salva patente
La S.D.S - Safe Driver Service - è lieta di proporre il servizio di noleggio autista, salva patente, pulmini navetta 8/9 posti. Ora andare in discoteca, partecipare a qualche festa, fare una gita privata tra amici o spostarsi per viaggi di lavoro, non sarà più un problema grazie al nostro conducente di fiducia!

Noleggio di Stampanti e Fotocopiatrici per Eventi Speciali - Xerox
Il noleggio di stampanti e fotocopiatrici di Xerox è un servizio per eventi speciali. Scopri la gamma di stampanti e fotocopiatori a noleggio per soddisfare richieste urgenti.