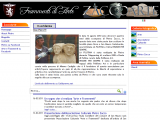 Benvenuto su ZaccoArte - Frammenti di Arte
La Zacco snc è una ditta artigiana di lavorazione del marmo e della pietra lavica con produzione di manufatti artistici e per l'arredamento di interni ed esterni a San Mauro Castelverde. E' creatrice del marchio "Frammenti di Arte".

Sovrano Ordine di San Giovanni di Gerusalemme
Sovereign Order of Saint John of Jerusalem *World Confederation* (Knights of Cyprus - Rhodes - Malta - St. Petesburg)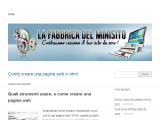 La fabbrica del minisito
Questo progetto lanciato da pochissimo, si promette di portare per mano l'utente attraverso una serie di articoli e video, a creare autonomamente con il tempo un minisito completo, dalla programmazione alla grafica web.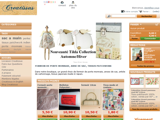 Creatissus
Dal 2009, Creatissus vende chiusura borsa e manici per borse. Il nostro negozio vende anche tessuti di patchwork, batik, americano o giapponese, bottone. Pagare con Paypal o bonifico bancario. Spedizione gratis per acquisti superiori ad euro 100,00.