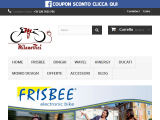 Milano Bici - Vendita Bici Elettriche
Milano Bici: Vendita bici elettriche e biciclette pedelec disegnate e prodotte per diventare e-bike di qualità, garantite e certificate, dalle ottime prestazioni, tutte made in Italy. Esposizione e negozio online, propone una gamma completa di accessori e ricambi.

Sovrano Ordine di San Giovanni di Gerusalemme
Sovereign Order of Saint John of Jerusalem *World Confederation* (Knights of Cyprus - Rhodes - Malta - St. Petesburg)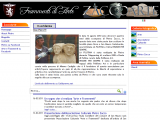 Benvenuto su ZaccoArte - Frammenti di Arte
La Zacco snc è una ditta artigiana di lavorazione del marmo e della pietra lavica con produzione di manufatti artistici e per l'arredamento di interni ed esterni a San Mauro Castelverde. E' creatrice del marchio "Frammenti di Arte".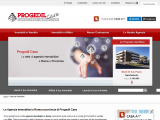 Agenzie Immobiliari Roma - Progedil Case
Progedil Case, con la sua rete di agenzie immobiliari su Roma e provincia, è il punto di riferimento per la vendita ed affitto di case. Nelle nostre agenzie troverai un'ampia disponibilità di immobili in vendita ed affitto, di destinazione abitativa o commerciale. Ti proponiamo solo le migliori offerte.