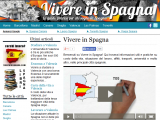 Vivere in Spagna
Vivere in Spagna è il portale con notizie e informazioni utili per chi sta pensando di cambiare vita e guarda alla Spagna come possibile destino, ma che cerca informazioni pratiche che lo aiutino a prendere una decisione. Sul sito ci sono schede dedicate a ogni città della Spagna,. con articoli sul costo della vita, la situazione lavorativa, gli affitti, eccetera, oltre ad articoli informativi anche sullo stile di vita.

Sovrano Ordine di San Giovanni di Gerusalemme
Sovereign Order of Saint John of Jerusalem *World Confederation* (Knights of Cyprus - Rhodes - Malta - St. Petesburg)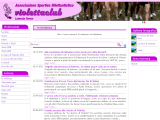 ASD Violettaclub - Atletica leggera
Il sito ufficiale della Violettaclub, associazione sportiva dilettantistica di atletica leggera di Lamezia Terme (Catanzaro) affiliata alla Federazione Italiana di Atletica Leggera

Studio legale Misuraca, Avvocati, Fiscalisti & Associates
Law firm located in Milan, Rome, Bologna, Italy, which provides services in business law, commercial litigation, contracts, European community law, insolvency, compensation claims, property and real estate, trade, called Studio legale SMAF.